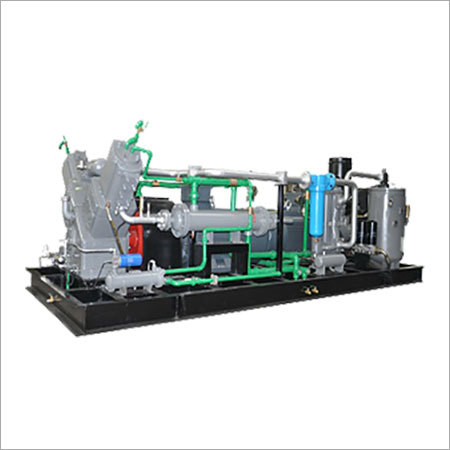 PET Bottle Blowing Air Compressor
Product Code : 03
Product Description
PET Bottle Blowing Air Compressor
Main features: 1 If choosing an air compressor can't be simply based on the power, but also need to according their own company s use, the use of working conditions, to choose the most suitable air compressor The energy-saving air compressor not only improves the energy efficiency, but also the purchase cost of the air compressor can be realized by reducing the operating cost of the air compressor
Main features:

If choosing an air compressor can not be simply based on the power, but also need to according their own company's use, the use of working conditions, to choose the most suitable air compressor. The energy-saving air compressor not only improves the energy efficiency, but also the purchase cost of the air compressor can be realized by reducing the operating cost of the air compressor.
Unical as a professional manufacturer, PET bottle blowing oil free air compressor, to meet customers' demand for all kinds of energy-saving air compressor.
Safe and Reliable: can be continuous operation, wearing a long life.
Stable and Efficient: small vibration, Three rows of double acting cylinder and frequency conversion operation with energy-saving.
Low Exhaust temperature: reasonable design for all levels of pressure to lower exhaust temperature.
Complete control system: the complete operation protection for machine can realize nobody on duty. And the wireless remote monitoring system can analyze the operation data for technical supporting when in the production.
Low operating costs: high reliability, long maintenance cycle, low fuel consumption, greatly reduce the cost of running the whole machine.
| | | | | | |
| --- | --- | --- | --- | --- | --- |
| Model no. | Motor power (kw) | Air delivery (m3/min) | Max working pressure (bar) | Voltage (v) | LxWxH (mm) |
| WW-2/40 | 35 | 2 | In:0 Exha: 4 | 380 | 2000*2300*1750 |
| WW-3/40 | 37 | 3 | In:0 Exha: 4 | 380 | 2000*2300*1750 |
| WW-4/40 | 55 | 4 | In:0 Exha: 4 | 380 | 2500*2400*1850 |
| WW-5/40 | 75 | 5 | In:0 Exha: 4 | 380 | 2500*2400*1850 |
| WW-6/40 | 75 | 6 | In:0 Exha: 4 | 380 | 2500*2400*1850 |
| WW-8/40 | 110 | 8 | In:0 Exha: 4 | 380 | 2500*2400*1850 |
| WW-10/40 | 132 | 10 | In:0 Exha: 4 | 380 | 2500*2400*1851 |
| LG.DW-15/40 | 200 | 15 | In:0 Exha: 4 | 380 | 4500*2400*1850 |
| LG.DW-20/40 | 280 | 20 | In:0 Exha: 4 | 380 | 4500*2400*1851 |
| LG.DW-25/40 | 315 | 25 | In:0 Exha: 4 | 380 | 5500*2400*1850 |
| LG.DW-30/40 | 400 | 30 | In:0 Exha: 4 | 6KV/10KV | 5500*2400*1851 |
| LG.DW-40/40 | 500 | 40 | In:0 Exha: 4 | 6KV/10KV | 620000*2400*1850 |
| LG.DW-50/40 | 630 | 50 | In:0 Exha: 4 | 6KV/10KV | 620000*2400*1850 |
Contact Us
Room 306, 2#Building, No.21 Sanhuan, Fengtai District, Beijing, Beijing, 100079, China
Phone :86-10-67646271