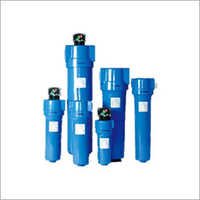 Compressor Repair Parts
Product Description
These precisely designed Compressor Repair Parts are useful for saving operating cost and to enhance filtering efficiency of air compressor. Featured with solid structure, these parts are light in weight and these can be fitted easily and quickly as well. Apart from their prolonged service life, these compressor repairing components can be obtained in different size and capacity options. Designed to suit different industrial needs, these parts are reckoned for their low maintenance cost, pressure loss prevention capacity, high filtering performance and long lasting quality. As a growth oriented supplier and manufacturer of Compressor Repair Parts, we have carved a niche in the market.
Filter performance advantage
Efficient decontamination ability, high precision
less pressure loss, the filtering effect is outstanding;
Imported materials,
stable performance, long life;
Compact,
Lightweight, easy to install and maintain
Pressure differential indicator;
Optional zero loss, automatic drain valve;
To improve the reliability of compressed air system
Reduce system operating costs;
To provide comprehensive compressed air quality assurance, to protect the user investment.
Increase the filter, improve the equipment installation
Adding filtering equipment in the compressed air system will further improve the air quality, and reduce the possibility of pneumatic tools and equipment damage, and improve the quality of final products.
The coarse filter can not only protect the dryer, also can remove the pipe produced by liquid water and dust removal to 0.5 microns, the oil to 0.2 mg/m3;
Fine filter can remove dust to 0.01 microns, the oil content of up to 0.01 mg/m3;
Filtering accuracy should be low to high configuration, if there is no pre filter to deal with the protection of coarse filter, high precision filter will filter the filter element will be too large and blocked, resulting shortened filter element life.
Oil injection screw compressor should be equipped with coarse, fine two filtration, and connect with the adsorption type dryer;
Taking into account the impact of import pressure, the coefficient of correction
Correct using filters
Periodic replacement the filter elements.To ensure high quality compressed air;
Protection adsorption type dryer of adsorption medium;
Protect downstream equipment, operators and process;
Reduce operating costs and reduce production costs;
To improve productivity and profitability;
The consequence of not replacing the filter element in time.
Cause the filter to block, the filter will fail,
Compressed air which is not meet the quality will entry system.
Will destructing the adsorption medium of adsorption type drying machine.
Generate unplanned replacement, increase user cost;
Lead to air flow become small and increased pressure drop;v
Corrosion of gas storage tanks and pipelines;
Plugging and freezing valves and pneumatic motors, damaging machines, affecting production;
Pollutants from the valve and cylinder discharge will pollute the working environment;
Increase of manufacturing cost.
Model no

Capacity (N1/min) 7kgf/m2

Connector size

Size (mm)

Filter element

Height

Width

Model no

Qty

HF-(Class)001/2 (Function

0.6

G1/2"

160

105

E-(Class)-12

1

HF-(Class)001 (Function

1.2

G1/2"

210

105

E-(Class)-16

1

HF-(Class)002 (Function

2.4

G1/2"

275

105

E-(Class)-20

1

HF-(Class)004 (Function

3.8

G1"

295

133

E-(Class)-24

1

HF-(Class)005 (Function

5

G1"

420

133

E-(Class)-28

1

HF-(Class)007 (Function

7

G1/-1/2"

510

164

E-(Class)-32

1

HF-(Class)0010 (Function

11

G1/-1/2"

625

164

E-(Class)-36

1

HF-(Class)0013 (Function

14

G2"

730/1008

194/369

E-(Class)-40

2

HF-(Class)0018 (Function

18

G2"

875/1103

194/369

E-(Class)-44

2

HF-(Class)0022 (Function

22

G2"

1030/1225

164/360

E-(Class)-48

2

HF-(Class)0026 (Function

26

DN80

1325

409

E-(Class)-40

3

HF-(Class)0035 (Function

35

DN80

1325

409

E-(Class)-44

3

HF-(Class)0045 (Function

45

DN100

1325

409

E-(Class)-48

4

HF-(Class)0054 (Function

54

DN125

1362

520

E-(Class)-44

2

HF-(Class)0066 (Function

66

DN125

1362

520

E-(Class)-48

2

HF-(Class)0088 (Function

88

DN125

1530

545

E-(Class)-48

2
Contact Us
Room 306, 2#Building, No.21 Sanhuan, Fengtai District, Beijing, Beijing, 100079, China
Phone :86-10-67646271